Between the 4th and 13th centuries a unique culture which owed its spiritual origins to Indian Hinduism developed on the coast of contemporary Vietnam. This is graphically illustrated by the remains of a series of impressive tower-temples located in a dramatic site that was the religious and political capital of the Champa Kingdom for most of its existence.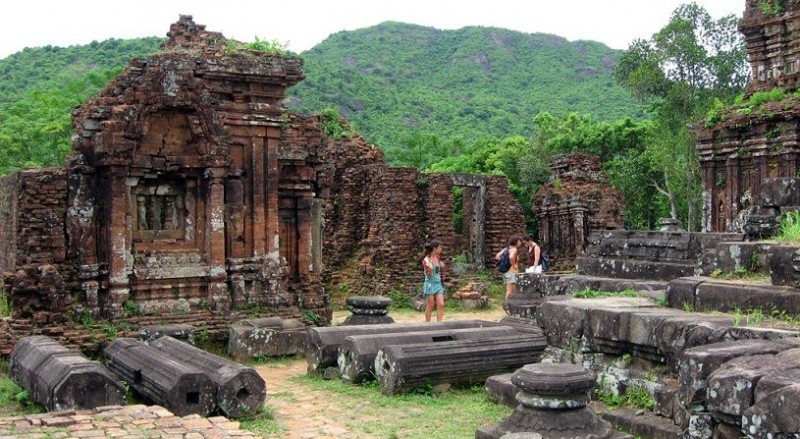 My Son is Hindu sanctuary of the Kingdom of Champa, located in the mountainous border Duy Xuyen District of Quang Nam Province, in central Vietnam. My Son Sanctuary dates from the 4th to the 13th centuries CE.  It is situated within an elevated geological basin surrounded by a ring of mountains, which provides the watershed for the sacred Thu Bon river. The location gives the sites its strategic significance as it is also easily defensible.
From the 4th to the 14th century AD, the valley at Mỹ Sơn was a site of religious ceremony for kings of the ruling dynasties of Champa, as well as a burial place for Cham royalty and national heroes. Each king, after taking the throne, celebrated a holy purge ceremony, donated gifts and built temples, which explains why My Son is the only place where Cham art flourished without interruption over a period of ten centuries. Originally, this temple complex featured 70 structures, of which 25 survive.

Watch My son apsara dance by Cham artists on page 3.